About Dr Oudi
Dr Oudi is an International Speaker, Author, Coach and THE Founder of INSPIRED RESULTS®, a leading training and coaching company in the UAE, Dr Oudi thrives on educating, empowering and enlightening professionals around the globe, with his world-class tools to master the 'B.M.V - Body, Mind and Voice' for personal and professional excellence. From downtown Toronto to Uptown Johannesburg, Australia, Africa, Lebanon and throughout the UAE – Dr Oudi has empowered thousands of professionals from around the globe reach the pinnacle of their personal and business capabilities. Drawing on 15 years of experience as a chiropractor, successful business owner, Certified Demartini Method® Facilitator, Master NLP coach and Certified World Class SpeakingTM coach, Dr Oudi is today especially renowned for his ground breaking training and coaching programs, including:
Think-ology: uses the P.O.W.E.R Thinking process to help managers and executives find, define and refine their professional objectives so they can lead their teams to optimal business results and returns.
POWER House Team Building: shows teams how to activate a three-dimensional culture of appreciation: appreciation of self, others and business opportunities leading to more effective business performance and returns.
Speak-ology: is designed to help team members identify and overcome any speaking fears or insecurities, whilst discovering how to tailor content for maximum engagement and profitability.
Eat-ology®: A healthy body supports a healthy mind and increases overall performance. Eat-ology will give your team the tools to find their own unique eating methodology, attain their ideal weight and energize the workplace.
Several of Dr Oudi's INSPIRED RESULTS® Signature Programs and Workshops have been accredited by the Health Authority of Abu Dhabi (HAAD), with past clients including: The Bank of Canada, Toastmasters Sydney, New York Institute of Technology (NYIT), Abu Dhabi National Oil Company (ADNOC), Emirates Nuclear Energy Corporation (ENEC), Masdar, The Westin Abu Dhabi, St. Regis Hotels & Resorts, Jumeirah Hotels & Resorts, Aldar, Higher Colleges of Technology, Daman, SEHA, Mafraq Hospital, to name just a few.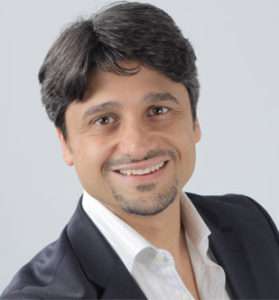 FOUNDER, CHIEF MOTIVATOR, INTERNATIONAL SPEAKER,
AUTHOR & COACH
Education
University of Toronto, Bachelor of Science Biology & Psychology – Graduated with high distinction | 1992 – 1996 | Toronto, Canada.
Parker University, Doctorate of Chiropractic |1997 –2000 | Dallas, USA
Clinical Experience
International Chiropractic Specialty Center – Abu Dhabi, Clinical Director/Partner | 2005 – 2014