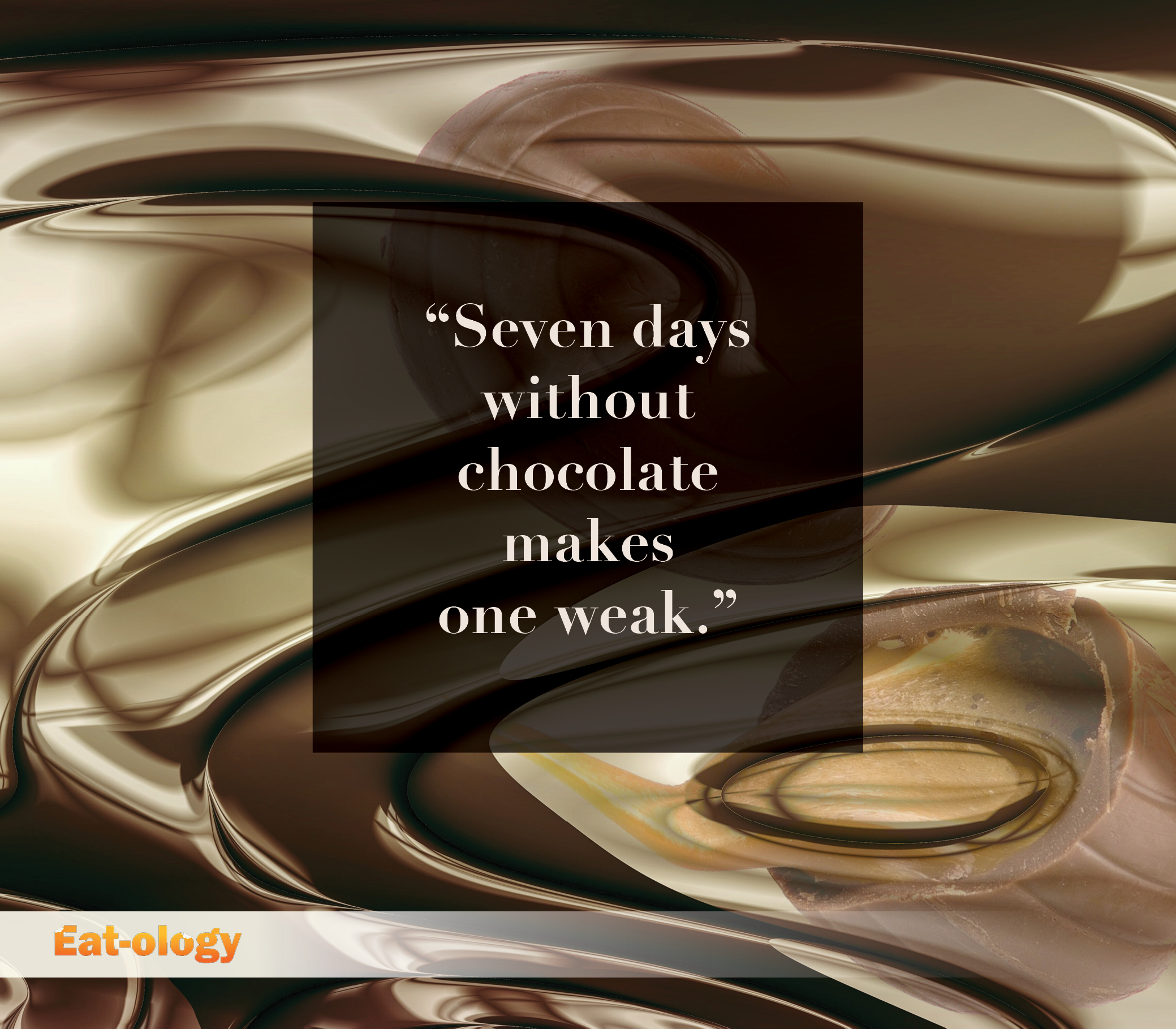 Cravings aren't going away anytime soon and neither is chocolate. So maybe it's time to complete our perspective on our cravings for chocolate in all its wonder.
In 2011, I was with my brother Sam in a grocery store in Abu Dhabi. I had a very intense craving. The plan was to go into the store buy a toy for the kids then head straight out to eat. As I passed the chocolate bar rack, I paused for a second, as I considered feeding my craving for chocolate. Then I thought to myself, "I don't need the extra calories." I talked my way out of it, and kept walking. When we reached the check-out counter, chocolate was once again within arms-reach. What happened next was a big surprise. 10 steps out of the store, my knees buckled and I collapsed. Sam caught me just before I hit the hard floor and helped me to a nearby healthcare center. The duty nurse was attentive and suggested a number of solutions, including seeking advanced medical advice. I turned to Sam and said, "I need a snickers bar" which I consumed ravenously, regained my strength and gained a new perspective on cravings. While my brother had gone to get the chocolate I thought to myself, "Oudi, avoid the drama, when you crave chocolate just get it."
Clearly my blood sugar level had dropped and my craving in this instance reflected this. Research also suggests that cravings may not always be the mind playing tricks on you. Pica, the craving for earth, dirt, starch, chalk ice and other weird non-food items occurs in pregnant women and animals. Cornell University's Sera Young says consumption of them may kill off pathogens and satisfy a micro-nutrient deficiency. Interestingly, the pregnant women who were eating clay, which is incidentally high in iron, were found to have iron deficiency anemia.1
It has also been reported that our gut bacteria do far more than just helping us digest food. They appear to have the power to influence eating behavior and mood through a number of mechanisms, including effects on the gut-brain pathway.2 So, there appears to be a physical impulse for cravings, perhaps influencing the brain craving centers.
Here is a 3 step process to integrate your cravings into a system to guide your daily food choices, eliminate the drama and impracticality associated with trying to disown them. It's called C.I.F.
C – Craving. Align with your cravings. But avoid outside in craving which are craving your experience AFTER your senses drew chocolate to your mind.
I – Intuition. Before you take a bite, check in with your intuition. Ask yourself what do I need to add or subtract to make this a balanced meal  you may find your intuition calls for less quantity or the addition of fruit or nuts.
F – feedback. After consuming the chocolate pay attention to the feedback you receive. If it's negative physical or mental/emotional feedback take this into consideration next time you have a craving for the same item.
Over time your CIF process will help you hone in on your true heart-felt craving, eliminate outside in cravings and also help you embrace your craving instead of fearing them.
1 Young, SL. Craving Earth: Understanding pica: The urge to eat clay, starch, ice, and chalk. New York, NY, US: Columbia University Press. (22 October 2012)
2 Joe Alcock et al: Is eating behavior manipulated by the gastrointestinal microbiota? Evolutionary pressures and potential mechanisms. Bioessays 36: 940–949, 2014